The best Canon lens for landscape photography is the Canon EF 24–105mm f/4L IS II USM Lens. Read this entire post as I explain why I make this statement. The second-best lens for landscape photography is the lens you already own.
Do you have an unlimited budget?
I sure don't. And I don't know many people that do. Maybe the full title of this post should really be "Best Canon Lens for Landscape Photography (that I can actually afford!)"? Also, I have a hard time deciding what justifies the word "best".
What I am going to try to do, is describe my view of what is needed to capture excellent landscapes. And how to choose a lens you can get at a reasonable price and with features most people would want.
Putting it out on the table
As someone that has done landscape photography at a professional level, I have ideas about what is needed in a lens. Now this is where some other photographers out there may disagree with me but stick with me here. I will explain all my reasoning.
Just to put it out there so we can talk about it: For landscape photography, you are going to want a zoom lens. Something in the range of about 24mm up to 105mm. And you are not going to need large aperture. For the best Canon lens for landscape photography you don't need anything below F/5.6.
All of the photos shown in this post were taken with just such a lens. In fact, taken with the exact lens that is outlined in the first paragraph and recommended in this post.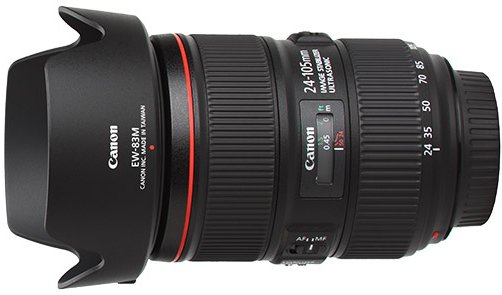 Best Canon Lens for Landscape
Zoom lens verses a fixed focal length prime lens
All styles of photography have a lens that is best suited for that style. As an example, take portrait photography. The most common lens you see in portrait photography is a 50mm. This is because they tend to be way less expensive when buying a lower aperture value like F/1.2. Plus, they offer the ability to get closer to the subject without wide angle distortion of the person.
By its nature, when shooting landscape photos, you are going to be moving around outdoors. Looking for angles and composition. You may find a great shot, but what if the place where you are standing is a little too far away? Too far to get the composition you want with a 24mm or 35mm prime lens? With the zoom lens with a range of 24-105mm the answer is, zoom in a little more.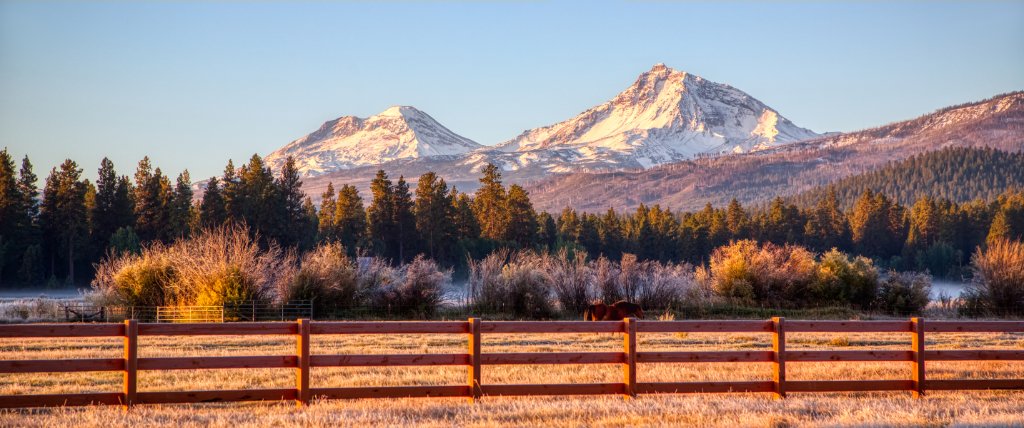 Best Canon Lens for Landscape
Focus on your image
Earlier I mentioned that you don't want to use a smaller F-Stop when taking landscape photos. This is because landscape photos have a very deep depth of field requirement. In order for all of the image to be in acceptably sharp focus, the F-Stop needs to be at F/8 or higher. This increases the depth of field.

While this is not a post about composition, or hyperfocal distance, given the paragraph above I would recommend some reading on those subjects. Such as this post:
While on the topic of sharpness, now is a good time to mention shutter speed. When using an aperture value like F/8 or F/11, less light is going to be transmitted. This is because the aperture is more closed: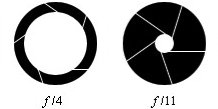 This will cause the shutter to stay open longer to let in more light. An unfortunate opportunity for camera shake, blur and loss of sharpness. Therefore, you should make sure that the shutter speed is nice and fast. Do this by moving the ISO up slightly until the shutter speed is 1/250 or faster.
Best Canon Lens for Landscape
This is why the Canon EF 24–105mm f/4L IS II USM is the best Canon lens for Landscape photography?
First off is the zoom range of 24mm up to 105mm. This gives a huge range of focal length and at a constant aperture value across the range.
The "L" designation in the model number means it's part of Canon's high-end Luxury line of lenses. Its optical composition includes 17 elements in 12 groups. This includes 4 glass-molded aspherical lenses on 5 surfaces for excellent overall resolving power.
These optical features help increase peripheral brightness for better edge-to-edge results with reduced distortion. Clear, sharp optics is one of the features that make the 24–105mm f/4L IS II USM the best Canon lens for Landscape photography.
This lens also features an improved Image Stabilizer system for consistently sharper results,. This provides significantly enhanced shake reduction which means more reliable handheld performance and clearer detail.
The fact that it includes a low-end aperture value of F/4 means it's a very versatile lens and can be used for many other types of photography in addition to landscape. Therefore, more value for your lens buying dollar.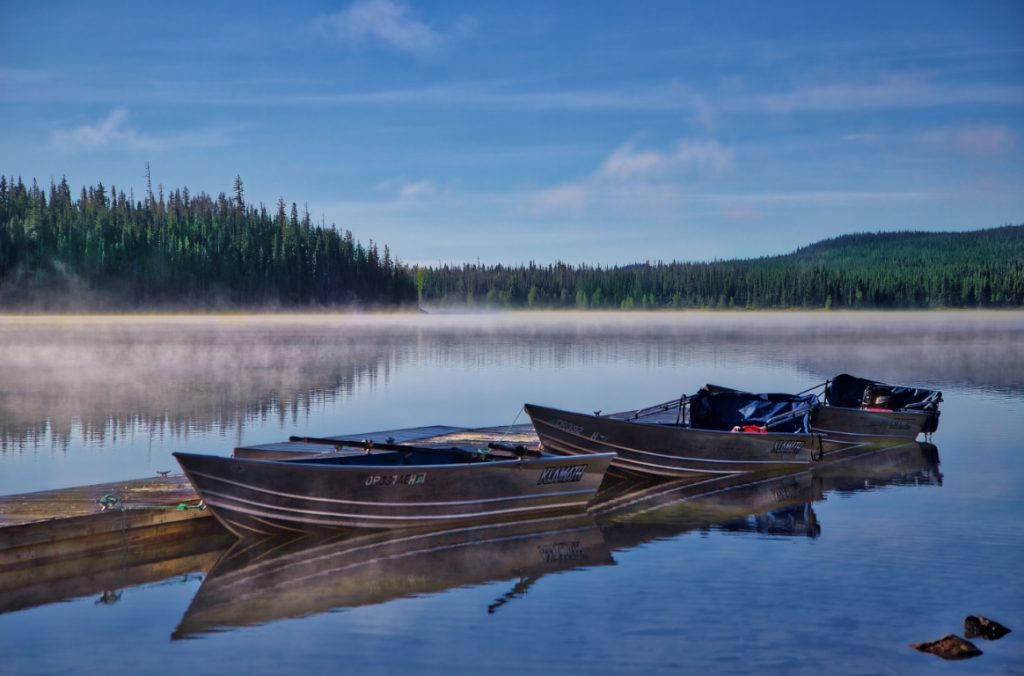 Best Canon Lens for Landscape – Other Options
So far, I have assumed that you are the owner of a standard EOS model Canon camera with the EF style lens mount. But what if you have an EOS-M model camera like the M50? Well the options are little bit limited. But you can get close to the best Canon lens for landscape with the Canon EF-M 55-200mm f/4.5-6.3 IS STM. It doesn't have the luxury optics like the 24-105 mentioned previously, but it will get the job done and its not too pricey either.
Own an "R" style Canon? There is an RF mount version of the lens mentioned above: Canon RF 24-105mm f/4 L IS USM. Be warned though that this one is a little pricey, as are all the RF style lenses.
Conclusion
This post has answered most of your questions regarding the best Canon lens for landscape photography. I really do believe in what I am recommending and can back these opinions up with concrete results examples.